How My Friends, Family, and Teachers Help My Sickle Cell Disease Journey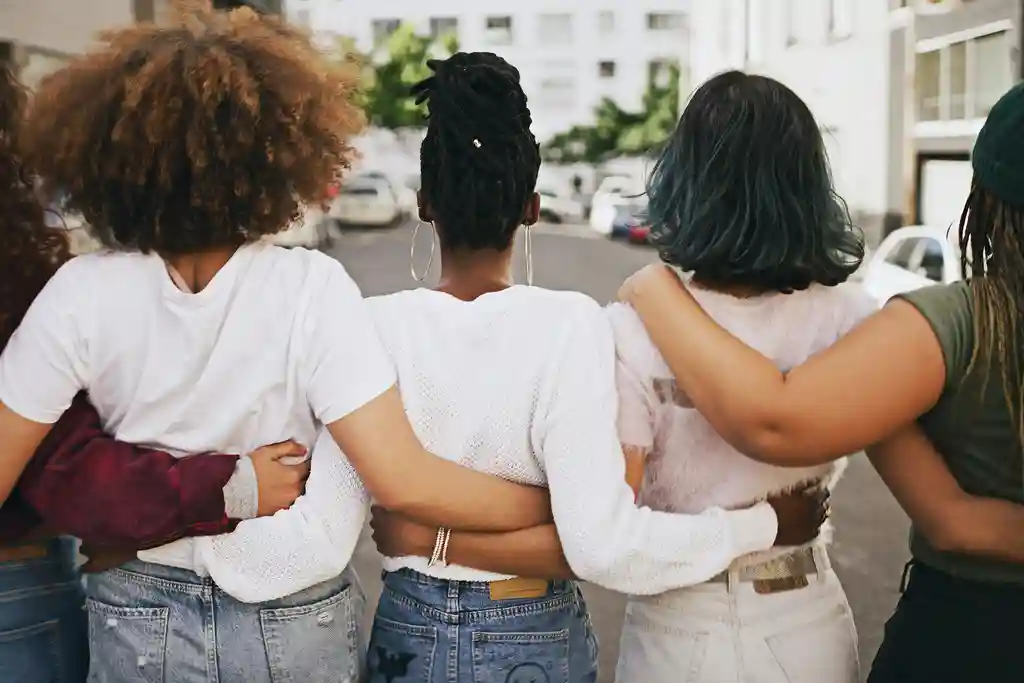 As someone living with sickle cell disease over the past 2 decades, I've encountered many days where simply having support from those around me improved my feelings of loneliness. Although no one else in my family or groups of friends has sickle cell disease personally, they have always stood beside me along my journey. I'm truly grateful for all the times my family and friends have visited me in the hospital, taken me to the emergency room, given me rides to appointments, and even brought me some of my favorite things. 
The most supportive thing for me over the years has been that they consistently include me in their prayers. I'm always appreciative when someone values my life enough to include it in their most sacred and intimate time with God. Developing so many prayer warriors over the years is something that I don't take lightly. Although I share my hopes for better health in my prayers with God, it always feels more powerful to have everyone else doing the same. 
My mother has been at the forefront of my lifelong battle with sickle cell disease. Even though she doesn't have the physical pain the illness causes, she certainly deals with the traumatic experiences, unfavorable circumstances, and never-ending complications the disease has put me through over the years. I can wholeheartedly say that I don't believe I could have made it this far without her unwavering support and love. I've had times where emotionally I felt like a burden, and she's reassured me that my feelings were untrue.
I've also seen her miss out on many things because she chose to stand beside me instead. It can be very difficult to grow up watching all the sacrifices your parents make for your well-being, but it can be especially difficult to witness the sacrifices of a single parent whose child is living with a chronic illness. I know if my mother could somehow shield me from the pain I endure, she would immediately volunteer herself in exchange. I'm grateful to have seen her advocate so much on my behalf because those moments taught me how to master the skill myself. 
I'm most grateful for the relationships I have with my friends and family because they encourage me when I am feeling defeated. It means a lot to me when my friends come to visit me in the hospital and spend the entire day doing things to help me feel comfortable. 
Whether those things include bringing my homework assignments for the week, watching movies with me in an effort to make me laugh, or coming to share all the gossip I've missed while being sick, my friends have truly dedicated themselves to being supportive throughout my hardship. Although I've spent some frightening moments at the hospital alone, I'm truly blessed to say I've experienced even more time being accompanied by the people I love. 
My family is always reliable when my mother needs assistance, and they support us by making sure she is less overwhelmed. There have been countless instances where my family members have brought us dinner and volunteered to assist with many tasks so that my mother could go to work or have time to herself to decompress during my hospitalizations.
There is one final group of people who have been majorly supportive of me over the last 20 years, and they are my teachers. I've had a multitude of instructors support me far beyond the classroom. During my childhood and adolescent years, many of my teachers and coaches would often visit me in the hospital or send me "get well soon" cards. 
They appreciated how dedicated I was as a student despite my health challenges and considered visiting me as a way to encourage my triumph. This support followed me throughout my years as a college student as well. 
My professors supported me so strongly that they would often drive me to the emergency room themselves and stay with me for the entire duration of treatment. I can recall many days when they would take me to the hospital after class and encourage me to be present for my lectures with them the following morning. This level of support was greatly appreciated, especially since I was over 1,000 miles away from home. My professors loving and caring for me as if I was their own child truly helped motivate me to succeed. 
Many people express that they are impressed by my resiliency, but I wouldn't be where I am and who I am today if I didn't have the support of others along the way. 
Are you ready to share more with others with sickle cell disease? Join our Facebook Support Group. 
Photo Credit: Delmaine Donson / E+ via Getty Images
Tell us what you think of this post?
Important: The opinions expressed in WebMD Blogs are solely those of the User, who may or may not have medical or scientific training. These opinions do not represent the opinions of WebMD. Blogs are not reviewed by a WebMD physician or any member of the WebMD editorial staff for accuracy, balance, objectivity, or any other reason except for compliance with our Terms and Conditions. Some of these opinions may contain information about treatments or uses of drug products that have not been approved by the U.S. Food and Drug Administration. WebMD does not endorse any specific product, service or treatment.
Do not consider WebMD Blogs as medical advice. Never delay or disregard seeking professional medical advice from your doctor or other qualified healthcare provider because of something you have read on WebMD. You should always speak with your doctor before you start, stop, or change any prescribed part of your care plan or treatment. WebMD understands that reading individual, real-life experiences can be a helpful resource, but it is never a substitute for professional medical advice, diagnosis, or treatment from a qualified health care provider. If you think you may have a medical emergency, call your doctor or dial 911 immediately.