How I Exercise with Sickle Cell Disease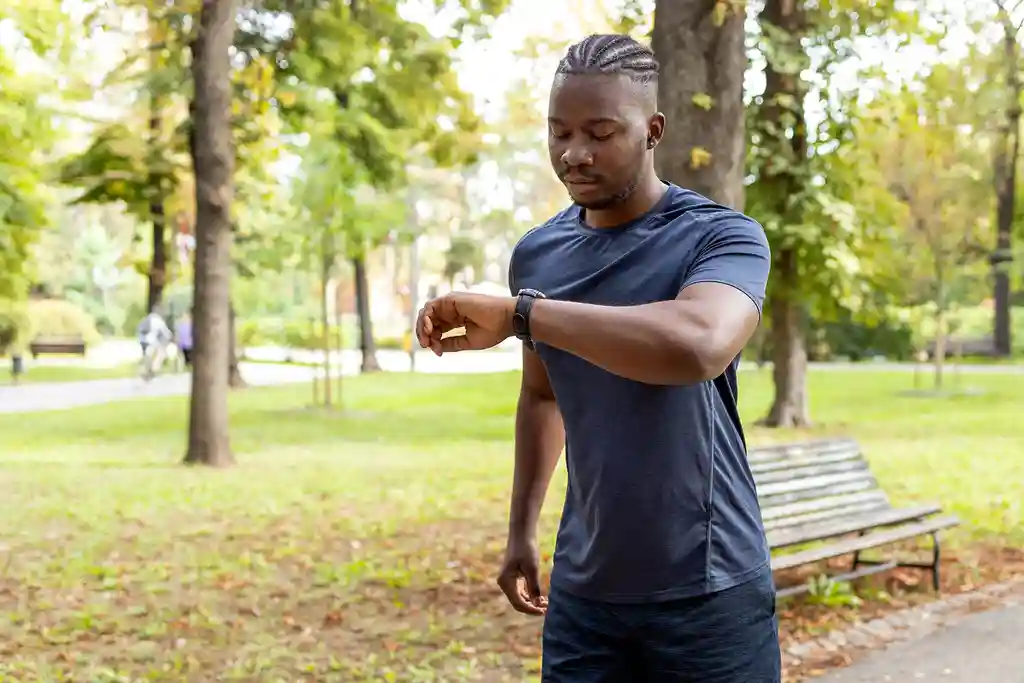 Exercise has been a double-edged sword for me with sickle cell disease. On the one hand, it's great because of the vast benefits, such as better sleep, mobility, and overall health. But on the other hand, too much exercise or exertion on the body can trigger a crisis. Finding the balance is tricky because I like to push myself; however, going too far can have devastating consequences.
During the pandemic, it was challenging to keep up with exercising. I no longer had a daily walk to work and led a more sedentary life working from home. I never substituted the walk, which meant I put on a lot of weight and had frequent aches and pains. I was then diagnosed with avascular necrosis in my knees. After doing some research, I realized exercise was one method of alleviating these symptoms.
The weight gain and avascular necrosis diagnosis pushed me back to exercising again. I opted to take swimming lessons, as I saw that as an effective way to build muscle around my knees while also getting the exercise I needed. From these exercises, I saw a marked improvement in the pain I felt in my knees. 
Unfortunately, the scales tipped when I pushed myself too hard during one of my lessons. As a result, I ended up with a crisis. I fell out of routine exercises again while I began the recovery. This crisis set me back mentally, as I questioned whether training was worth the crisis pain. If I were inactive, at least I could manage the aches and pains, but I wouldn't have to deal with an exercise-induced crisis.
Recovery from a crisis involves several levels: The initial recovery from the pain. Once the pain has subsided, it's getting yourself back physically to where you were before the crisis. Then finally, or in combination, is mental recovery. In this stage, you're regaining your confidence to return to your routine. Once you're back, you must find the motivation again to re-commence exercise. 
This start-stop loop creates a complicated relationship with exercising. Exercise is good for me, yet if I push myself, it isn't good for me. So how do I find the in-between? Over the past year, the solution has been understanding my body and recognizing what pushing my limits looks like to me. 
Build myself up slowly.
Exercise is a slow build-up to get where I need or want to be. On my first day, I shouldn't be doing 100 pushups a day or going to the gym five times a week. I have to start with the basics, once a week for 40 minutes, then slowly build up the load to three times a week, and so on. It's challenging because sometimes I want to fast-forward to the end goal. However, nothing good comes from rushing the process, and my body needs more time. 
Ignore the fear.
I can't live in fear of the next time a crisis can happen. Exercise isn't the only way I could get a crisis; the benefits outweigh the negatives. With exercise, I can build a body strong enough to cope with the demands of existing in this world with a chronic condition. I must remember that when I feel like I'm pushing myself too much, it's OK to stop and rest. 
Listen to my body. 
I need help knowing whether I'm lazy or my body is genuinely tired. Distinguishing when the right time is to push or hold back is difficult. This difficulty stems from the consequences of going too far. However, I must learn my threshold and when to rest. I plan the next day. I will exercise and make sure I rest beforehand. I am steadily building myself up to a point where I can go longer and more frequently.
I continue striving to find a good balance, because exercise is good for me and helps improve my overall health. 
Are you ready to share more with others with sickle cell disease? Join our Facebook Support Group. 
Photo Credit: Goads Agency / E+ via Getty Images
Tell us what you think of this post?
Important: The opinions expressed in WebMD Blogs are solely those of the User, who may or may not have medical or scientific training. These opinions do not represent the opinions of WebMD. Blogs are not reviewed by a WebMD physician or any member of the WebMD editorial staff for accuracy, balance, objectivity, or any other reason except for compliance with our Terms and Conditions. Some of these opinions may contain information about treatments or uses of drug products that have not been approved by the U.S. Food and Drug Administration. WebMD does not endorse any specific product, service or treatment.
Do not consider WebMD Blogs as medical advice. Never delay or disregard seeking professional medical advice from your doctor or other qualified healthcare provider because of something you have read on WebMD. You should always speak with your doctor before you start, stop, or change any prescribed part of your care plan or treatment. WebMD understands that reading individual, real-life experiences can be a helpful resource, but it is never a substitute for professional medical advice, diagnosis, or treatment from a qualified health care provider. If you think you may have a medical emergency, call your doctor or dial 911 immediately.