What Going to the ER Is Like With Sickle Cell Disease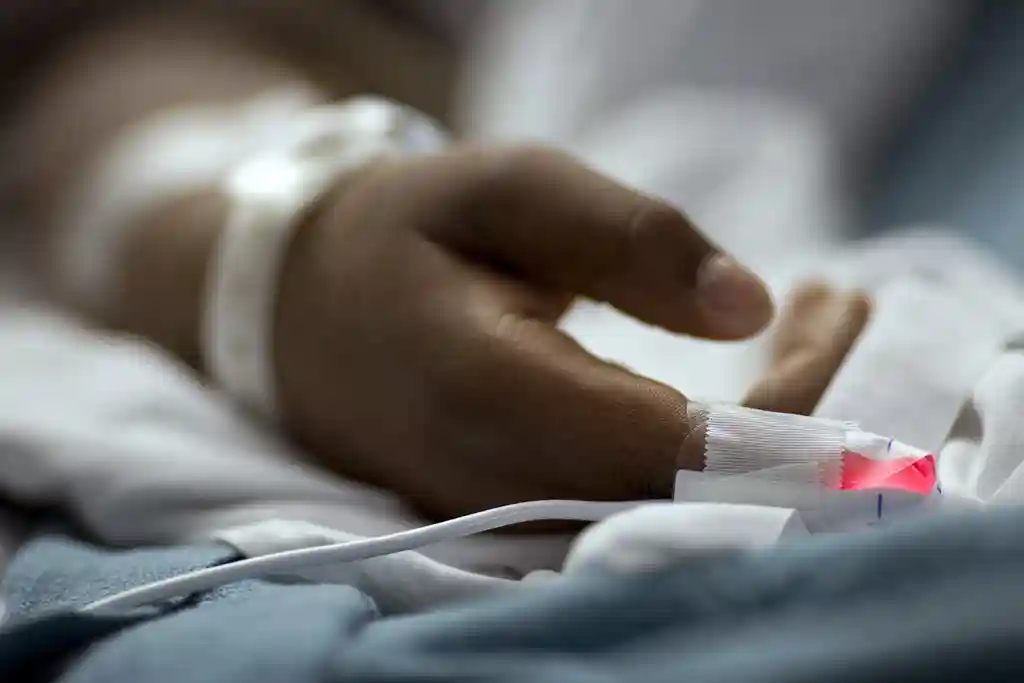 For most of my life, checking myself into the emergency room with sickle cell disease while having a vaso-occlusive pain crisis has always been a nerve-racking experience. According to Sickle Cell Anemia News, a vaso-occlusive pain crisis "occurs when sickled red blood cells block blood flow to the point that tissues become deprived of oxygen." 
As a result, you'll have symptoms like chronic inflammation, excruciating pain, and even hypoxia (low levels of oxygen in your body's tissues). A vaso-occlusive crisis is one of the most common reasons a person living with sickle cell disease will go to the ER or require hospitalization.
Throughout my 26 years of life, I have had countless visits to the ER and hundreds of weeklong hospital admissions. There have been times when the pain developed and intensified over the course of several days, as well as moments when it happened suddenly. I have experienced being rushed to the ER, crying hysterically from my home to the hospital overwhelmed with pain. I've also had times when I've had to rely on paramedics and an ambulance to transport me because the crisis was so debilitating. 
The most discouraging part of all these experiences was the times I had to advocate for myself and explain why my illness deserved to be taken seriously. 
It's unbelievable to imagine being in complete agony, yet still being forced to prove you need adequate medical treatment and assistance. 
There have been instances where I have walked through the automatic doors of an ER hunched over in pain and instead of being met with compassion, I was greeted with animosity. 
The biggest misconception about people with sickle cell disease is that we are drug-seeking and attention-seeking. This presumption often stems from the fact that those with sickle cell have endured frequent lifelong pain and have built up a high tolerance for pain as well as the medications used to treat it. 
I've endured chronic pain for decades and accepted it as a part of my life's reality, and over time, I've learned how to manage it daily. This coping mechanism unfortunately encourages others to develop the mindset that "I'm OK," or I don't require as much concern. 
It seems like medical professionals have formed these opinions from witnessing people living with sickle cell disease still appearing physically stable even though they have severe symptoms. If we're not crying uncontrollably, we appear normal and receive less medical care, but if we scream in discomfort we are told to "calm down" or "relax." I've had many experiences where I've been told to "control my emotions" and refrain from crying loudly because I might be "disturbing other patients" or "disrupting the hospital's workplace." 
Only a person living with sickle cell disease can understand the heartbreaking feeling of having a vaso-occlusive crisis and being disregarded because you aren't meeting a health care professional's expectation of how a patient should look from a physical perception. However, pain is subjective, meaning it cannot be fully observed by those who aren't experiencing it.
There is no direct example of how a person in pain should be physically presenting to nurses and doctors because everyone is unique and tolerates it differently. Therefore, pain and illnesses should not be comparable between patients, and they certainly should not be judged based on physical observations. 
Yet negative ER experiences remain one of the most recurring complaints from people living with sickle cell disease and their families. I believe with more research funding and awareness, many of the presumptions associated with the illness will come to an end. 
Sickle cell anemia primarily affects African Americans and because of this correlation, there is a lack of resources, and additional stigmas are placed on people with the illness. Historically the health care industry has given medical professionals the misbelief that African Americans have a higher tolerance for pain and require inferior attentiveness. 
During many of my own ER visits, I've had to advocate for which treatments and exams I should receive, as well as how much medication should be administered. These suggestions come from being actively involved with my health and observing what methods best help me recover. It has been difficult to participate in the management of my care while in critical condition. But speaking up on my behalf has allowed me to receive exceptional care instead of inadequate treatment and has helped me avoid undergoing life-threatening complications. 
I would encourage anyone with a vaso-occlusive crisis, causing them to visit an ER, to always listen to their body, advocate for themselves, their illness, and its many complications that can arise from improper care. Be direct about what you need from your health care team for your pain to subside. 
Although many of my ER and hospitalization experiences were very traumatic, those moments taught me how to refuse to live in silence, educate myself on my body's illness, become my biggest advocate, and accept nothing less than complete compassion and satisfactory care from health care providers. 
Are you ready to share more with others with sickle cell disease? Join our Facebook Support Group.
Photo Credit:  rubberball / Brand X Pictures via Getty Images
Tell us what you think of this post?
Important: The opinions expressed in WebMD Blogs are solely those of the User, who may or may not have medical or scientific training. These opinions do not represent the opinions of WebMD. Blogs are not reviewed by a WebMD physician or any member of the WebMD editorial staff for accuracy, balance, objectivity, or any other reason except for compliance with our Terms and Conditions. Some of these opinions may contain information about treatments or uses of drug products that have not been approved by the U.S. Food and Drug Administration. WebMD does not endorse any specific product, service or treatment.
Do not consider WebMD Blogs as medical advice. Never delay or disregard seeking professional medical advice from your doctor or other qualified healthcare provider because of something you have read on WebMD. You should always speak with your doctor before you start, stop, or change any prescribed part of your care plan or treatment. WebMD understands that reading individual, real-life experiences can be a helpful resource, but it is never a substitute for professional medical advice, diagnosis, or treatment from a qualified health care provider. If you think you may have a medical emergency, call your doctor or dial 911 immediately.