Pain or No Pain: Why It's Crucial I Know My Triggers With Sickle Cell Disease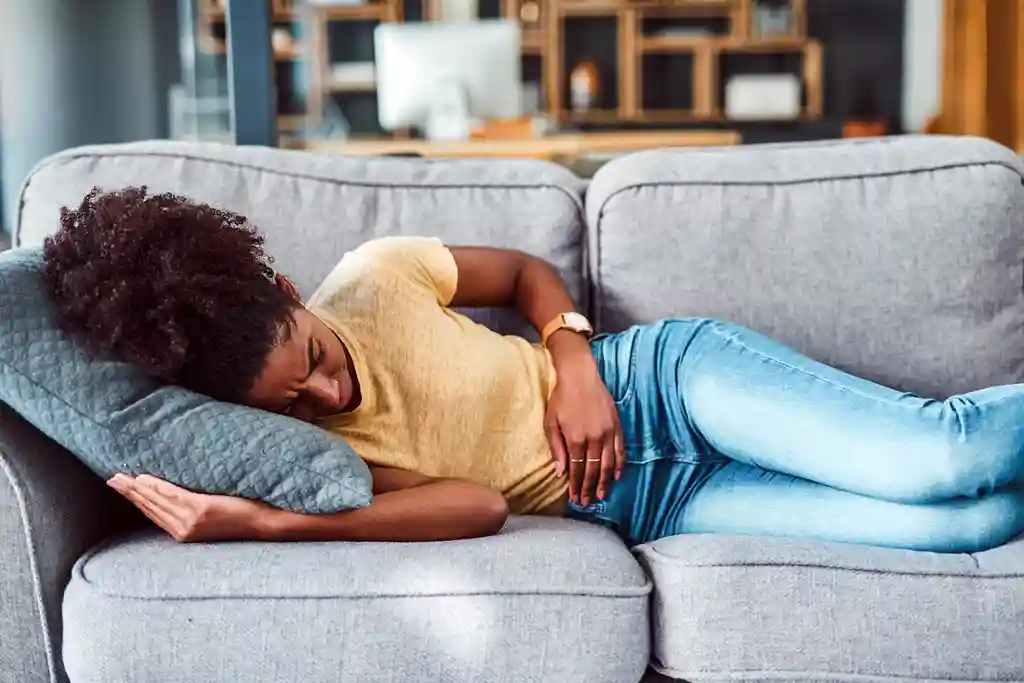 Both of my parents are nurses. My mother has been a nurse since I was born, and my father became a nurse shortly thereafter. With both of my parents being in the medical field, they knew that the key to my success was teaching me how to listen to my body and avoid my triggers. My biggest triggers for a sickle cell pain crisis were dehydration, stress, cold and hot temperatures, physical exertion, and water (getting wet/ staying wet).
If my parents taught me nothing else, they taught me to always HYDRATE, HYDRATE, HYDRATE! When I was younger and even as an adult, my parents drilled into my skull to drink water and drink Gatorade. I would drink water when I was thirsty, which was almost always all the time. I would chug Gatorade when I was dehydrated or getting dehydrated. My parents and doctors had recommended that I drink Gatorade because it has electrolytes.
Dietitians say "Electrolytes are essential minerals – like sodium, calcium, and potassium – that are vital to many key functions in the body." With sickle cell disease, you want your red blood cells to be as round, juicy, and fat as possible so that they can more easily move around the body. If you're dehydrated, then your veins and capillaries are constricted. This means that it is harder for your sickle-shaped cells to move around your body without clumping in one area or multiple areas, causing a pain crisis.
In school and at work, I would have deadlines that I would have to meet, but I couldn't meet them. Sometimes the stress of not being able to meet those deadlines and dealing with my professors, colleagues, and so on would be too much for me to handle. It would trigger a pain crisis, which would cause me to stop whatever it is that I am doing and start taking care of myself.
This is a major problem when you are constantly interacting with people who don't know your disease, don't respect your disease, and don't truly believe that you are actually sick. When I encountered people like that (and depending on the relationship I had with them), I kept them on a "short leash." I knew that I was living with a disease that could essentially be a death sentence if I didn't take care of myself and do as much as I could to protect my peace. Unfortunately, in life, you have to go to work or go to school. When you have to deal with someone that causes you stress, you have to try and protect your peace at all times because any additional stress they send your way can lead to additional pain. It's a never-ending cycle.
When the seasons changed and when the temperature changed (inside a house, office, classroom, or building), I could feel it. I couldn't take temperatures that were too hot because they
would dehydrate me. Even if I hydrated myself to the max, my body had its limits. On the flip side, I couldn't take it when it was too cold because my veins constrict and slow down the flood of blood throughout my body. Now the slowing down of the cells isn't necessarily the problem. The problem occurs when my blood cells have a harder time moving throughout my body and start clotting, causing me to go into a pain crisis. I couldn't take it when it was cold. I would literally get goosebumps and start experiencing mild, moderate, or severe pain. I always had to make sure that I had clothing options depending on where I was going to be: inside of a building, grocery store, or restaurant. I also had multiple clothing options for when I went outside, especially in the winter, because I knew my body and my triggers.
Physical exertion is in line with physical activity. I could absolutely do things like walk, lift (light) weights, participate in certain sports, and so on, but I had to listen to my body when it spoke to me. There were certain activities that I could do, like running. But at a certain age, my body just couldn't take running whatsoever, and it let me know. The key to navigating physical activity was being proactive, reactive, and knowing my body. I knew that I had to stay hydrated, take frequent breaks, and stop all activity if I had a certain low level of pain that I couldn't manage.
There were other times when I realized that I pushed my body too much. And when that would happen, I'd have to take the reactive approach. I would stop whatever I was doing and start doing the following: 1) hydrate, 2) rest, and 3) take pain medication. Sometimes I could take 800 milligrams of ibuprofen and it would work. Other times, I would need my heavier narcotics like hydrocodone. The actual strength of narcotics, and frequency at which I had to take them to get the pain under control, would vary based on the level of pain I was in and how long I waited to start taking medication.
Lastly, getting in the water. Water was my Achilles' heel. I couldn't stand to get wet, and I absolutely couldn't stand staying wet. As a child and as an adult, I could never get into a pool (heated or not), or even the ocean, without immediately being in pain. There's something about getting into a pool of cool or cold water that automatically triggers pain for me. I couldn't put my feet in a pool or any type of water that wasn't at bathroom temperature without being in pain right away or in the immediate future (as soon as I get out). 
The crazy thing is that I loved going to the pool and I really wanted to enjoy swimming, but I always knew that if I did get in the water, I would be in pain that day/night, and the rest of my day would be completely shot. I wouldn't be able to do anything else but hydrate, put my heating pad in the area or areas where I was hurting, and take my painkillers on a consistent time schedule. Taking ibuprofen or acetaminophen after I left a pool was like taking a Tic Tac. If it didn't have some extra pain-fighting power by having codeine in it, it was going to do absolutely nothing to curb my pain.
When you have a chronic disease that causes you chronic pain, you have to live a little differently. You have to be your nurse, coach, nutritionist, counselor, and doctor. You have to always try your best to keep your pain under control to where it is manageable. Why? Because if you wait too long to treat the pain, it will take a lot of hydration (intravenously) and a lot more heavy-duty narcotics to get your pain under control. The worst thing you could do to a person with sickle cell disease is to take your time treating them, because by the time they've made it to the hospital, their pain is so far out of their control that they can't take it.
There were so many times that I made the mistake of trying so hard to manage my pain at home with prescribed narcotics by myself, but I ultimately ended up having to go to the hospital (or doctor's office), get a boatload of IV fluids, get some heavy-duty IV opioids, and sleep the pain away (if I could even close my eyes).
Every single person with sickle cell disease handles the disease differently. It is a chronic disease that causes chronic pain. The only way to manage that pain is to take pain medication. The type, strength, and frequency of the medication that you take are totally contingent on the pain that you are in. 
Are you ready to share more with others with sickle cell disease? Join our Facebook Support Group. 
Photo Credit: Moyo Studio / E+ via Getty Images
Tell us what you think of this post?
Important: The opinions expressed in WebMD Blogs are solely those of the User, who may or may not have medical or scientific training. These opinions do not represent the opinions of WebMD. Blogs are not reviewed by a WebMD physician or any member of the WebMD editorial staff for accuracy, balance, objectivity, or any other reason except for compliance with our Terms and Conditions. Some of these opinions may contain information about treatments or uses of drug products that have not been approved by the U.S. Food and Drug Administration. WebMD does not endorse any specific product, service or treatment.
Do not consider WebMD Blogs as medical advice. Never delay or disregard seeking professional medical advice from your doctor or other qualified healthcare provider because of something you have read on WebMD. You should always speak with your doctor before you start, stop, or change any prescribed part of your care plan or treatment. WebMD understands that reading individual, real-life experiences can be a helpful resource, but it is never a substitute for professional medical advice, diagnosis, or treatment from a qualified health care provider. If you think you may have a medical emergency, call your doctor or dial 911 immediately.