How I Work With Sickle Cell Disease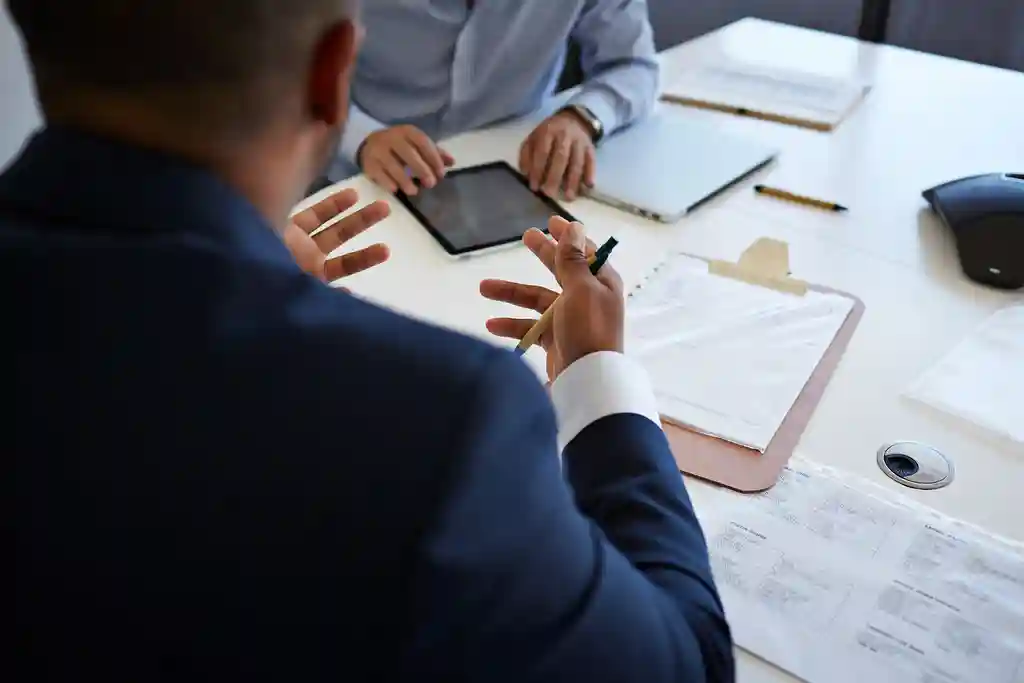 Others in the sickle cell disease community have asked me a few times whether it's wise to disclose having sickle cell when applying for a job. Based on my own experiences, my answer is "yes." It would be best to inform your employer of your health condition so they can adjust to accommodate your needs.
Sickle cell is not the defining trait of anyone, and I have been privileged to interact with so many other people with sickle cell who have outstanding careers in various industries. The courage, strength, and persistence it takes each day to live in a world not designed to support sickle cell patients must be commended, not rejected. However, this wasn't always my stance, especially at the start of my career journey.
After graduating with my first degree from a university, I was determined not to mention that I had sickle cell to potential employers. At the time, I didn't want my health condition to affect any possible employment opportunities. As a new graduate with zero work experience, and as a Black man, the odds were stacked against me. I was adding a chronic health condition to the mix, which felt like I was sealing my fate for unemployment. 
At the time, many jobs weren't accommodating to people with chronic conditions. I knew I had the qualifications, as I had worked hard to achieve them, but I always feared being discriminated against. Would my employer give me the time to go to my appointments? Would they understand when I can't come to work? In my mind, the answers to these were "no."
When I finally got my first job after graduating, I had a crisis a month later. This episode sent me into a state of panic as I hadn't disclosed having sickle cell. I spent the weekend hoping to recover in time for work. Unfortunately, I didn't recover enough, and under normal circumstances, I should have stayed home and called in sick. 
However, I forced myself in because I was worried about the repercussions of missing work. This was a terrible idea, between the pain and the medication taken. I couldn't focus at all in the office. The crisis was in my legs, so I could barely walk around in the office. My manager noticed the difference in my behavior, and I eventually was honest about having sickle cell. 
This was one of my first lessons in being honest about my condition. I didn't want to be seen in a bad light, but I couldn't pretend I didn't have sickle cell anymore because it wasn't beneficial to my health or the company I worked for. The interaction with my manager and the wider team was positive, as I educated my workplace about sickle cell.
Most importantly, my fear of losing my job was alleviated, as this was never a consideration by my employer. Instead, I worked with my employer to ensure the workplace was comfortable and productive. 
A common trigger of a sickle cell crisis is rapid temperature changes. As a result, air conditioning and poor heating in offices can trigger a crisis because of the temperature variation. I worked with my employer to ensure the temperature was appropriately regulated or my area was adequately temperature-controlled.
Working from home during the pandemic's peak demonstrated how employees can be just as productive at home as in the office. Having the option for flexible working meant that when I felt fatigued or in a crisis on the way, I could work from home. Additionally, flexible working allowed me to attend appointments and prioritize my health care. 
Opening up about sickle cell in the workplace was challenging for me, but it was necessary. At the start, I didn't want the burden of having to explain what sickle cell is. But due to a lack of awareness and available information, many employers need help knowing what to do with an employee with sickle cell. So, I had to learn to communicate my needs.
I am pleased in my career and continue to progress despite having sickle cell. However, at this career stage, I confidently tell potential employers that I have sickle cell because I don't want to work for an organization that does not accommodate my health care needs. 
Are you ready to share more with others with sickle cell disease? Join our Facebook Support Group. 
Photo Credit: Klaus Vedfelt / DigitalVision via Getty Images
Tell us what you think of this post?
Important: The opinions expressed in WebMD Blogs are solely those of the User, who may or may not have medical or scientific training. These opinions do not represent the opinions of WebMD. Blogs are not reviewed by a WebMD physician or any member of the WebMD editorial staff for accuracy, balance, objectivity, or any other reason except for compliance with our Terms and Conditions. Some of these opinions may contain information about treatments or uses of drug products that have not been approved by the U.S. Food and Drug Administration. WebMD does not endorse any specific product, service or treatment.
Do not consider WebMD Blogs as medical advice. Never delay or disregard seeking professional medical advice from your doctor or other qualified healthcare provider because of something you have read on WebMD. You should always speak with your doctor before you start, stop, or change any prescribed part of your care plan or treatment. WebMD understands that reading individual, real-life experiences can be a helpful resource, but it is never a substitute for professional medical advice, diagnosis, or treatment from a qualified health care provider. If you think you may have a medical emergency, call your doctor or dial 911 immediately.