How I Dealt With Sleep Apnea and COVID-19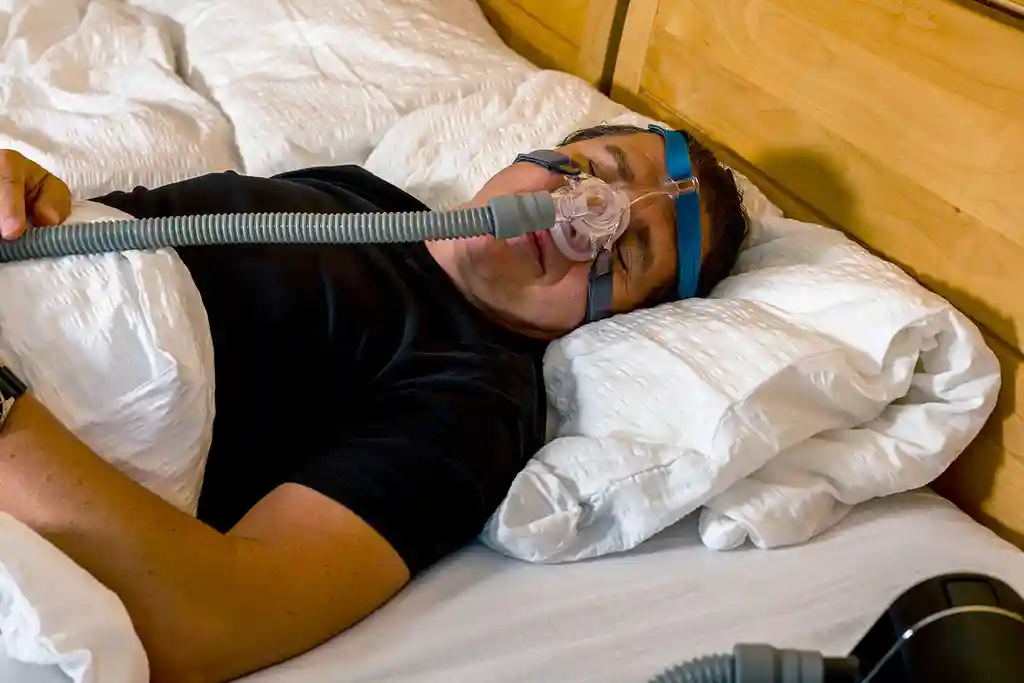 April wasn't a good month for me, as I contracted COVID-19. Not only did I have to deal with the illness, but I had to combat my sleep apnea, too. Here's how I dealt with both.
Wear Your Mask When Possible
It wasn't always possible for me to wear my mask with COVID-19. I was stuffed up for quite a while, and the mask was hard to use when I had severe congestion. There were a few nights when wearing my mask wasn't possible, so I suffered without it.
Once the congestion left, I went back to wearing my mask because I felt pretty tired after dealing with COVID and not being able to use my mask. Whenever you feel sick, whether it's the flu, COVID, a cold, or whatever, make sure you go back to using your mask, when possible, because it will help you get the rest you need.
Take Naps
I took frequent naps when I couldn't use my CPAP machine. Getting proper rest is critical if you want to recover from an illness. This is a lot harder to do with sleep apnea when you can't use your CPAP mask.
I felt a lot better with frequent naps during the day and went back to using my mask when I was able to breathe properly again.
Eat Well
You may not feel like cooking when you have COVID or any other illness, but proper nutrition is key. I did my best to eat well while recovering from my illness. I ate a lot of fruit, tea with honey, and lighter meals.
The same can be said if you have sleep apnea. You should focus on your nutrition, as this is what will give you energy during the day and help you sleep better at night.
Avoid Alcohol
When suffering from COVID, I avoided alcohol. I did have a few sips to deal with a sore throat, but I avoided daily drinks because it's not the best option when you're sick.
Alcohol can impair your ability to get a full night's rest, so try to limit alcohol with sleep apnea. It's not a good idea to have a lot to drink when you have this condition. Light to moderate drinking or abstinence is your best option.
Listen to Your Body
Listen to your body when you're sick. Take naps when you feel like it and get the rest you need. I felt pretty tired from COVID-19, so I listened to what my body was telling me and rested as much as I could.
You should also listen to your body with sleep apnea. You may feel worn down and have a lack of energy when you're not able to use your mask. I still feel tired from time to time when using my mask, so I rest.
Key Points
Wear your mask when possible.
Take naps.
Eat well.
Avoid alcohol.
Listen to your body.
I managed my COVID-19 and sleep apnea at the same time. It wasn't easy, but I'm feeling a lot better now. Treat your sleep apnea like you would any illness, and take care of yourself. Make sure you eat well, limit alcohol, get rest, wear your mask, and listen to your body.
Photo Credit: no_limit_pictures / iStock via Getty Images Plus
Tell us what you think of this post?
Important: The opinions expressed in WebMD Blogs are solely those of the User, who may or may not have medical or scientific training. These opinions do not represent the opinions of WebMD. Blogs are not reviewed by a WebMD physician or any member of the WebMD editorial staff for accuracy, balance, objectivity, or any other reason except for compliance with our Terms and Conditions. Some of these opinions may contain information about treatments or uses of drug products that have not been approved by the U.S. Food and Drug Administration. WebMD does not endorse any specific product, service or treatment.
Do not consider WebMD Blogs as medical advice. Never delay or disregard seeking professional medical advice from your doctor or other qualified healthcare provider because of something you have read on WebMD. You should always speak with your doctor before you start, stop, or change any prescribed part of your care plan or treatment. WebMD understands that reading individual, real-life experiences can be a helpful resource, but it is never a substitute for professional medical advice, diagnosis, or treatment from a qualified health care provider. If you think you may have a medical emergency, call your doctor or dial 911 immediately.