How Addiction and Alcoholism Affected My Romantic Relationships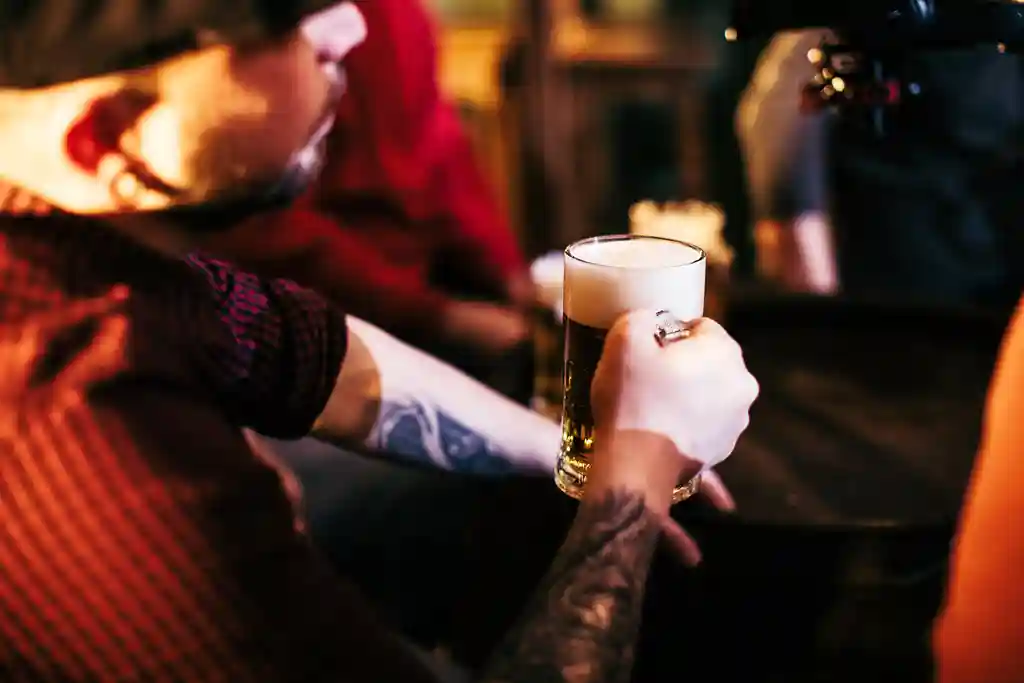 I'm going to go a little bit deep on this one, as it is personally a quite timely piece for me to be writing, and it very much hits home. While addiction and alcoholism play a major part in nearly every aspect of the lives of not only those who have these conditions but their loved ones as well, the romantic aspect of our lives may be the one it ends up having the most damaging, prevalent, and long-lasting effects on.
Don't believe me? Ask anyone who has dated or been married to a true addict or alcoholic. These tragically fatal conditions always affect our loved ones the most. Spouses and significant others are, unfortunately, rarely ever spared the pain we make a habit of causing and spreading like wildfire. 
Rarely is this ever our intention. When you run around causing destruction, chaos, and pain in people's lives, as so many people with addiction or alcoholism do, intentions don't mean a whole lot. Results do.
My addiction, reckless drinking, and attraction to any mind-altering or mood-altering substance have ruined entire relationships -- serious and long-lasting ones. Those relationships might have lasted a lifetime if it hadn't been for actions derived from addiction and alcoholism.
I owe apologies to women who would rightfully never let me back into their lives, in order for me to be able to properly do so. People I loved dearly, who I hurt in ways it is not even my place to describe here, via my addiction. 
I set fires to relationships that would have more than likely lasted years longer than they did if it weren't for my habit of choosing a drug over a supposed priority in my life, like a significant other.
I understand that much of this may make people uneasy, and some may find it difficult to read. I'd ask them for enough empathy to imagine what it's like to not only write this, but also live through it, and force your favorite person on earth's surface to do so with you, unwillingly. 
While it doesn't compare to what I've caused others, the guilt I live with daily because of all I've written above is one I hope to one day fully forgive myself for.
Lastly, and I'm speaking from experience on this one as well  -- without saying too much that will cause unnecessary pain to people in my life who may read this -- alcoholism and addiction end up having a generational effect on your romantic relationships. I'll clarify what I mean by that because it matters. 
Alcohol, drugs, and all that come with them may be the root of more broken homes and relationships gone bad than any other specific cause I can name. When a child grows up with an addict or alcoholic for a parent, it affects their relationships with the opposite sex in ways very few would have ever seen coming, with the exception of maybe someone with a background in psychology. I won't pretend to have the education or knowledge it would take to break this aspect down further for you. All I have is the real-life experience it takes to acknowledge it and be aware of such.
While very few romantic relationships are easy, even fewer of them have been made perfect or stable by addiction or alcoholism, I assure you. Take my word for it on this one, if you haven't yet lived through it. 
Photo Credit: miodrag ignjatovic / iStock via Getty Images Plus
Tell us what you think of this post?
Important: The opinions expressed in WebMD Blogs are solely those of the User, who may or may not have medical or scientific training. These opinions do not represent the opinions of WebMD. Blogs are not reviewed by a WebMD physician or any member of the WebMD editorial staff for accuracy, balance, objectivity, or any other reason except for compliance with our Terms and Conditions. Some of these opinions may contain information about treatments or uses of drug products that have not been approved by the U.S. Food and Drug Administration. WebMD does not endorse any specific product, service or treatment.
Do not consider WebMD Blogs as medical advice. Never delay or disregard seeking professional medical advice from your doctor or other qualified healthcare provider because of something you have read on WebMD. You should always speak with your doctor before you start, stop, or change any prescribed part of your care plan or treatment. WebMD understands that reading individual, real-life experiences can be a helpful resource, but it is never a substitute for professional medical advice, diagnosis, or treatment from a qualified health care provider. If you think you may have a medical emergency, call your doctor or dial 911 immediately.