How I Got Started Using Drugs and Drinking at 12 Years Old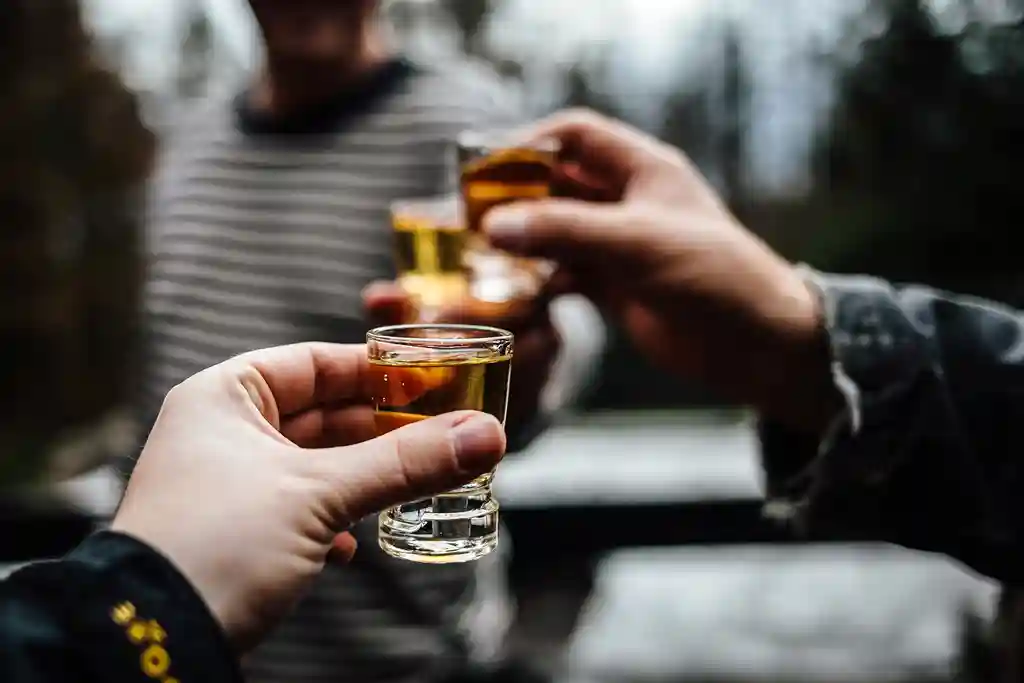 It all started off innocent enough, or at least so I thought. However, at age 35, 23 years wiser than I was when I picked up my first drink , it's hard for me to view a 12-year-old kid drinking alcohol regularly as innocent. 
It was fun at first. Beers with friends on weekends, friends who were usually a couple of years older than I was, as most of mine were and still are. 
As a grown adult, I can now clearly see and I'm aware that a 12-year-old child using alcohol in any capacity, let alone regularly, is not normal.
I'm at an age now where I'm self-aware enough to know that even back then, from my very first drink at that appallingly young age, it was always just a form of self-medication. At least for me personally.
I was medicating the anxiety issues I didn't even yet know I was dealing with, especially considering I was hardly old enough to understand what anxiety was. I was covering insecurities and drowning my early childhood trauma, unpleasant memories, and pain in alcohol. 
How free and liberated I felt from all of the above after those first few beers as a kid is a feeling I'll never forget. Mainly because unbeknownst to me at the time, I'd spend roughly the next 15 years straight chasing the same feeling.
At 14 years old, I had already graduated from just alcohol to using other drugs as well. I'd be lying if I said they weren't fun in the beginning, just like alcohol was. 
With narcotics, such as prescription pills, marijuana, MDMA, psychedelics, and others I hardly recall, I quickly realized I could access them easier than I could alcohol, as well as use them while at school or during other everyday life activities, mostly undetected. Kids who showed up to school drunk almost always were a dead giveaway and got caught. 
Besides, the thought of drinking earlier than dinnertime was not appealing to me until far later in life. I don't know why, but there was just something about drinking during the day I found unfitting until I was in my 20s. 
So yeah, it was all in good fun early on, and it never felt like a problem unless I got caught or in trouble for it with my Dad. Even then, I didn't view using or drinking as the problem  -- getting caught and punished for it was. 
Nobody ever thinks they'll grow up to become an addict or alcoholic. It's never the plan and always feels like one of those things that happen to other people, not you. 
However, it does, and for me it did. Well before I knew it. Drinking and using was just what I did. It felt like what everyone in my neighborhood and high school was doing, at least the kids I knew and liked. Then eventually, the same substances I found freedom in would become my self-imposed prison. 
To anyone reading this who may be in the "fun" stage of using or drinking, take my experience and word for it -- it almost certainly won't be fun if you continue on that path, at least if you're anything like me.
Photo Credit:  Oliver Henze / EyeEm via Getty Images
Tell us what you think of this post?
Important: The opinions expressed in WebMD Blogs are solely those of the User, who may or may not have medical or scientific training. These opinions do not represent the opinions of WebMD. Blogs are not reviewed by a WebMD physician or any member of the WebMD editorial staff for accuracy, balance, objectivity, or any other reason except for compliance with our Terms and Conditions. Some of these opinions may contain information about treatments or uses of drug products that have not been approved by the U.S. Food and Drug Administration. WebMD does not endorse any specific product, service or treatment.
Do not consider WebMD Blogs as medical advice. Never delay or disregard seeking professional medical advice from your doctor or other qualified healthcare provider because of something you have read on WebMD. You should always speak with your doctor before you start, stop, or change any prescribed part of your care plan or treatment. WebMD understands that reading individual, real-life experiences can be a helpful resource, but it is never a substitute for professional medical advice, diagnosis, or treatment from a qualified health care provider. If you think you may have a medical emergency, call your doctor or dial 911 immediately.