My Experiences In Early Recovery and Sobriety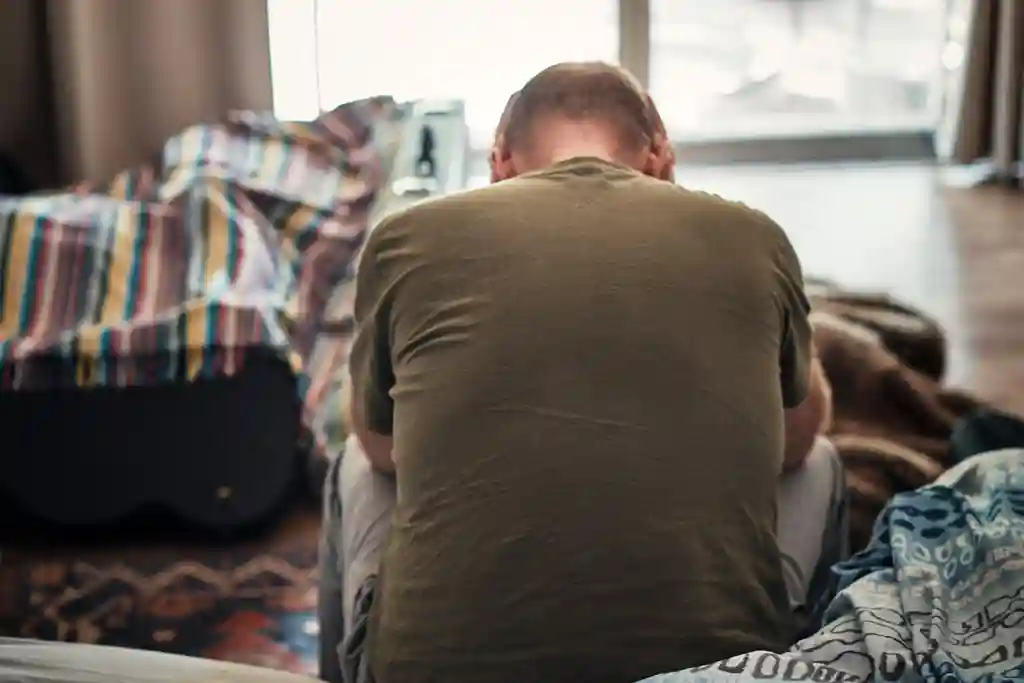 My first time getting clean and sober involved bouncing off a rock bottom almost entirely of my own making. Some of the circumstances were out of my control and doing, mixed in with being blamed for the one thing I ironically didn't do to a person I loved with all my heart back then and was trying to mend things with relationship-wise.
I woke up to a text from her saying she never wanted to see or talk to me again, as she blamed me for spreading a recent rumor about her I hadn't. I knew it didn't matter. After all the lies and denial I brought home to her during 4 years of my addiction, she'd never believe me.
The sentence that crushed me was her never wanting to hear from me or see me again. That did it. On top of waking up in my grandmother's soon-to-be-sold vacant house, with no utilities outside of cold running water, one I had a key to but by then was more of a bunker than a place I was welcomed to sleep at.
It was enough for me to scream aloud to a God I wasn't sure was still listening for help, in tears and agony. Then, I got a phone call from the only two sober people I knew who actively attended meetings. By the grace of God, my late best friend who passed in 2021, got me to a meeting.
He helped me get integrated at meetings with people just like us. I threw myself into the program wholeheartedly and took service commitments, if only to get "me" out of myself. I showed up, week after week. I did the tough, internal work and I bought into the 12-step program and traditions, sponsorship, and literature. 
A wave of feelings came back to me, but even the difficult ones felt good, as it was just good to truly feel again. People just getting sober talk about a "pink cloud" effect, referring to how our perspectives tend to shift from a 0 to almost 100, for the positive. How we go from complete darkness to seeing the silver lining in the dark clouds above. 
My second time around getting sober was just in December of 2021, after slipping up after the death of my best friend . Although that's no excuse, it's just what happened. My life quickly, once again, turned into complete chaos. I checked myself into rehab in mid-December and left on Jan. 16, 2022, feeling more alive than I ever maybe had.
When I got home, I felt and thought in a manner I maybe never had before. It was a very transcendental experience I've had a very difficult time putting into words or accurately describing. I felt like I was far sharper and more observant of everything around me -- the good, the bad, and the indifferent. It was almost like a third eye had been opened. 
Not every day has been easy, but they've all been worth it. I know things will only continue to improve on most fronts in my life as long as I continue on the path I'm on.
Photo Credit: RapidEye / E+ via Getty Images
Tell us what you think of this post?
Important: The opinions expressed in WebMD Blogs are solely those of the User, who may or may not have medical or scientific training. These opinions do not represent the opinions of WebMD. Blogs are not reviewed by a WebMD physician or any member of the WebMD editorial staff for accuracy, balance, objectivity, or any other reason except for compliance with our Terms and Conditions. Some of these opinions may contain information about treatments or uses of drug products that have not been approved by the U.S. Food and Drug Administration. WebMD does not endorse any specific product, service or treatment.
Do not consider WebMD Blogs as medical advice. Never delay or disregard seeking professional medical advice from your doctor or other qualified healthcare provider because of something you have read on WebMD. You should always speak with your doctor before you start, stop, or change any prescribed part of your care plan or treatment. WebMD understands that reading individual, real-life experiences can be a helpful resource, but it is never a substitute for professional medical advice, diagnosis, or treatment from a qualified health care provider. If you think you may have a medical emergency, call your doctor or dial 911 immediately.