Opioid Addiction Turned Me into a Social Pariah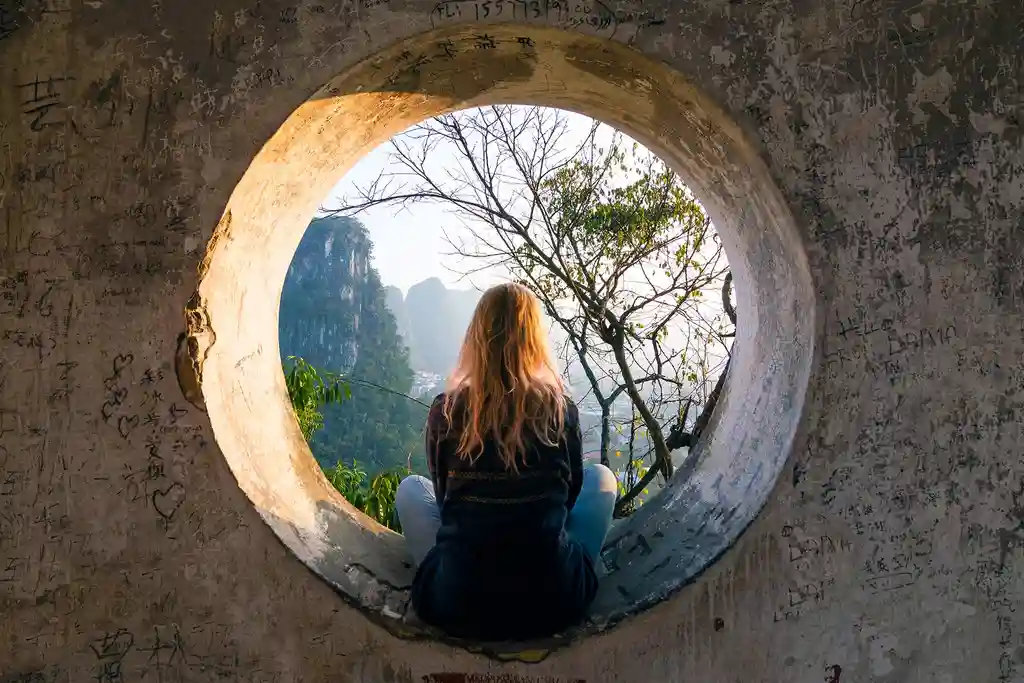 "What's wrong with her? Why won't she get out of the car?"
The girl I just met thought I couldn't hear her whispered conversation. My good friend forced me into meeting her, and even though I wasn't having a good day, I didn't want to let him down. 
"Seriously, that's rude. Good riddance."
I relaxed as she walked away, feeling drained and emotionless. Yes, sitting in a car with the seat back probably wasn't the best way to meet someone, but at that time, it was all I could do. 
I wasn't very friendly or cheerful, but I tried. And that had to be good enough. 
When substances change the way you feel, what do you do? 
My mental state was such a roller coaster when I was taking opioids. Constantly up and down, happy one minute, then sad the next. I never knew how I'd feel at any given time. 
As you can imagine, this wasn't the best for my social life. 
I offended more people with my apathy than I can count, ended many relationships I didn't have the energy to sustain, and had all the effort taken out of me to keep the friendships I wanted to keep. 
It was exhausting and draining, and over time, I noticed one particular pattern. For better or worse, I stopped caring what people thought. 
I didn't care if they thought I was great, and I didn't care if they thought I was awful. I didn't care if they thought I was rude or if they thought I was nice – I just didn't care. They could think whatever they wanted about me. I had more important things to deal with. 
While much good can be said for not caring what people think of you, it also can make things tricky. In my mind, it almost became an excuse to act the way I felt. So, if I didn't feel like making the effort? I didn't. I didn't try and I didn't feel bad about it. 
I let myself act however I wanted. 
Common courtesy went out the window. Sparing other people's feelings followed. 
After all, I was dealing with my addiction. Who cared what people thought of me? 
I didn't. But when I finally got clean and continued on with life, I realized that I needed some of those relationships I stopped putting time and effort into. 
I discovered that while I still didn't care too much about what people thought of me as a person, I needed to make the effort to treat others with kindness, even if I didn't feel it. I may have gotten away with being a social pariah while addicted to opioids, but now, back in the real world, there were certain ways of doing things. 
I wasn't going to make any progress meeting important people while lying in a car, not even sitting up to shake their hands. 
When substances change the way you think, it's easy to believe that your actions don't matter. 
I'd like to say if I could go back, I would do things differently. But the truth is, things probably would've gone the exact same way. Being accepted and liked socially are things most people care about – understandably – but when you're addicted to opioids, your addiction becomes your sole focus. 
It's a bit of a catch-22. You know you need to behave in a way that's socially appropriate, but your mind tells you that requires too much energy. Too much effort. 
You only have the ability to maintain the relationships that are important to you. 
It was only once I got clean that I realized the effect my actions had not only on others, but on myself as well. 
It was only then that I realized how much I needed social skills, and how much those stopped mattering during my addiction to opioids. 
So, if you know someone in this boat, have patience. Yes, they may be incredibly difficult to deal with and even straight-up rude sometimes, but they're not in their right mind. 
Opioids are changing them, and it's only by getting off opioids that they can change back. 
Photo Credit: Andrii Lutsyk/ Ascent Xmedia via Getty Images 
Tell us what you think of this post?
Important: The opinions expressed in WebMD Blogs are solely those of the User, who may or may not have medical or scientific training. These opinions do not represent the opinions of WebMD. Blogs are not reviewed by a WebMD physician or any member of the WebMD editorial staff for accuracy, balance, objectivity, or any other reason except for compliance with our Terms and Conditions. Some of these opinions may contain information about treatments or uses of drug products that have not been approved by the U.S. Food and Drug Administration. WebMD does not endorse any specific product, service or treatment.
Do not consider WebMD Blogs as medical advice. Never delay or disregard seeking professional medical advice from your doctor or other qualified healthcare provider because of something you have read on WebMD. You should always speak with your doctor before you start, stop, or change any prescribed part of your care plan or treatment. WebMD understands that reading individual, real-life experiences can be a helpful resource, but it is never a substitute for professional medical advice, diagnosis, or treatment from a qualified health care provider. If you think you may have a medical emergency, call your doctor or dial 911 immediately.