When Opioids Were Quiet Villains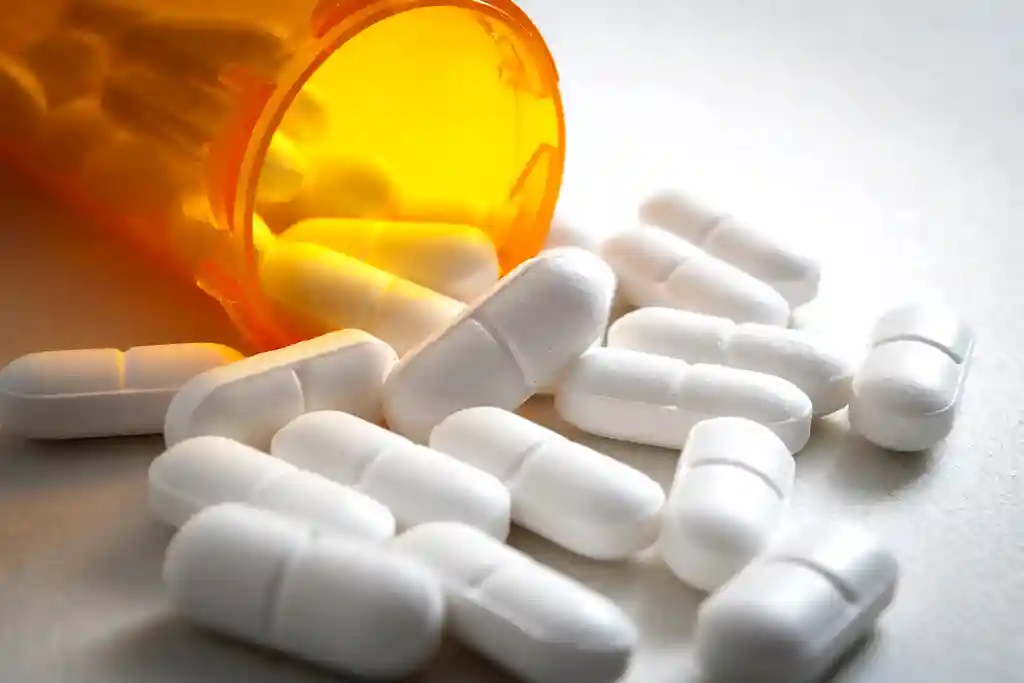 Back in 2010, there wasn't much information out there about opioids. 
There weren't too many treatment programs or help centers, and if there were, they weren't well-known. There was no emphasis on an opioid crisis 13 years ago – that was yet to come. 
This may have been dependent on the place I lived in, as most things are. So, in all fairness, let's just say that in my area in 2010, there wasn't much information regarding opioids or what to do when you're prescribed them long-term. 
It might sound crazy, but when I was prescribed opioids at 22 years old, I had no idea what they were. I just knew what my doctor told me: They were a painkiller that I needed to help me with the intense pain my spine surgery left me with. 
And that was it. That was all I knew. 
It never occurred to me to do my own research on the drugs I was putting into my body; they were a prescription. Doctors wouldn't prescribe something that could hurt me; therefore, they were good. They would help me. 
The fact that they were dangerously addictive was never shared with me. There was no information readily available discussing opioid overdose or addiction – no pamphlets passed out with my prescription or lectures from the doctor. If I wanted to find out about the dangers, I'd have to do some digging. 
But why would I do that? That's what doctors were for. I trusted mine. 
But our bodies are often smarter than we give them credit for, and after I'd been taking an opioid for 2 months and felt something wasn't right, it was clear my body was trying to tell me something. 
I didn't know why, but I just felt that I'd been taking the medicine long enough. I didn't think I needed to continue taking it, because although I wasn't a doctor, I was sure the pain from my spinal surgery was better. 
So, I reached out to my doctor. I told him the way I was feeling and asked for his help in weaning off the medication. 
When he told me that I was wrong and needed to continue taking opioids for much longer, I was confused. It didn't make sense to me that my body was feeling one way but my doctor, who had the training and expertise, was telling me something different. 
I figured I must be wrong since he was the health professional, and I wasn't. Plus, he didn't just calmly tell me to continue taking the opioid. He strongly expressed his professional opinion, saying that it would be a bad thing for me to stop taking the medicine and that my body needed it. And I didn't want to do any more damage to my body, did I?
Well yeah, of course not. Who would?
So, I pushed the way I felt to the back of my mind and continued taking the medicine as directed. There was no plan in place, no monitoring of how much I was taking or how often – as long as I was filling my prescription, my doctor was happy.
When the medicine stopped working as well at the same dose, I didn't understand why. All I knew was that I was having more pain, therefore, I needed more medicine. My doctor had no problem upping my dose and didn't ask questions when I requested more of the pills. 
Before long, I was at the highest dose. At that point, I knew my doctor wouldn't give me more medicine, but I knew he wouldn't help me get off of it, either. He wanted me to take it indefinitely, but I knew that soon, my body would need more. 
I went to another doctor. I easily got another prescription for the opioid and was able to continue feeding the addiction that had formed. Lucky for me, right? 
To make a long story short, my initial pleas for help fell on deaf ears. After 2½ years of addiction, I was terrified. I knew I couldn't continue this way and needed to get off the medication, but I didn't know how. I didn't trust doctors, and I felt like I was on my own. 
Thankfully, my dad stepped in and gave me help when I couldn't help myself. He was the reason I was eventually able to get off opioids and get my life back; without him, who knows where I'd be. 
I'd like to think things would be different if there were more resources and help out there for me, but the sad truth for many people addicted to opioids is that you do feel like you're on your own. Like there's no help or hope waiting for them. 
They need us to change that. 
Photo Credit: Moussa81 via Getty Images
Tell us what you think of this post?
Important: The opinions expressed in WebMD Blogs are solely those of the User, who may or may not have medical or scientific training. These opinions do not represent the opinions of WebMD. Blogs are not reviewed by a WebMD physician or any member of the WebMD editorial staff for accuracy, balance, objectivity, or any other reason except for compliance with our Terms and Conditions. Some of these opinions may contain information about treatments or uses of drug products that have not been approved by the U.S. Food and Drug Administration. WebMD does not endorse any specific product, service or treatment.
Do not consider WebMD Blogs as medical advice. Never delay or disregard seeking professional medical advice from your doctor or other qualified healthcare provider because of something you have read on WebMD. You should always speak with your doctor before you start, stop, or change any prescribed part of your care plan or treatment. WebMD understands that reading individual, real-life experiences can be a helpful resource, but it is never a substitute for professional medical advice, diagnosis, or treatment from a qualified health care provider. If you think you may have a medical emergency, call your doctor or dial 911 immediately.