Think Opioid Addiction Is Choosy? Think Again.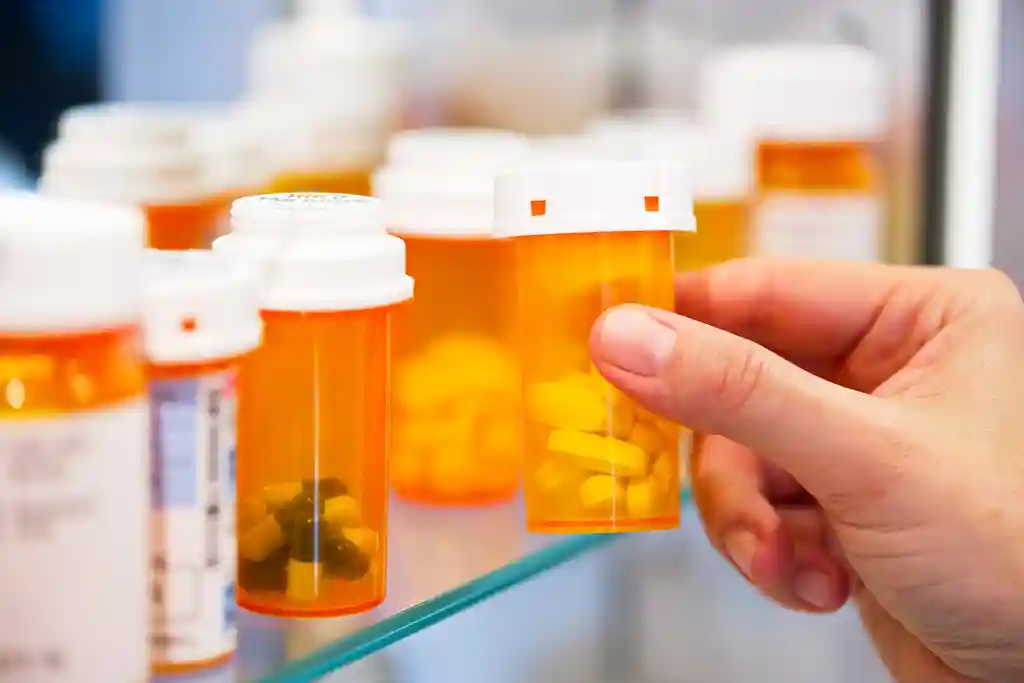 First of all, all you people out there who have chronic, debilitating pain and have no choice but to take opioids to function, my messages are not for you. You're not addicted to opioids – you are dependent on the medicine. There's a big difference. 
My messages are for the millions of people who have been prescribed opioids following surgery. 
It doesn't matter what: an accident, a health problem that suddenly popped up, or even something as simple as a root canal. 
I'm talking to the people who were given opioids as a way to deal with short-term pain but were left on them long-term. People who didn't have their prescriptions monitored or watched by their doctors and had no idea how long they needed to be on the drugs. 
People who became addicted as a result. Like me.
These people don't need opioids long-term. While some may have chronic pain, the way I have, it's manageable. 
I was prescribed opioids in 2010 after an intense spinal surgery. I needed to be on strong painkillers for a few months at most, but because I didn't know what opioids were, my doctor didn't monitor my prescription, and I was only 22 years old, I ended up addicted to medication for 2½ years. 
After getting clean, I struggled with chronic pain left over from the spinal surgery, but in my case, as long as I've kept up an exercise routine, it's manageable. Something I personally don't need opioids to manage. 
And I'm not alone. 
Yet here's the thing: I was able to get clean, but not all people are. 
And that's not because they're junkies who live for their next high, or they're being irresponsible by needing more medicine than they're prescribed. 
It's not because they have addictive tendencies and got a taste for opioids – it's because opioids are dangerous and highly addictive. If the prescription is not carefully controlled, anyone can become addicted. 
The National Center for Health Statistics shows this in their stats for how many died from an opioid-related overdose in 2021: A whopping 80,411. Of that amount, 16,706 involved prescription opioids. 
These stats may even involve someone you know. Stories have come out in recent years, heartbreaking tales of teenagers who were prescribed opioids following surgery. 
In some cases, the prescription led to addiction, then to seek out illegal drugs, and eventually, death. 
Yeah, sure, some people abuse opioids. 
Some seek them out, with no prescription, simply because they like the high they get from them. But that's not what we're talking about here. We're talking about the thousands of people suffering as a result of a prescription – something that was supposed to help them. 
Whether or not you know someone who has or has had a problem with opioids, prescription or otherwise, the fact remains that the danger these drugs present is real. 
So be cautious. Don't let your loved ones figure out an opioid prescription on their own – help them. Be there with them every step of the way. 
Maybe they'll have a great doctor who safely prescribes and monitors their prescription, maybe they won't. But as long as you're aware, you can step in and help them when they may not be able to help themselves. 
Photo Credit: Tetra Images via Getty Images
Tell us what you think of this post?
Important: The opinions expressed in WebMD Blogs are solely those of the User, who may or may not have medical or scientific training. These opinions do not represent the opinions of WebMD. Blogs are not reviewed by a WebMD physician or any member of the WebMD editorial staff for accuracy, balance, objectivity, or any other reason except for compliance with our Terms and Conditions. Some of these opinions may contain information about treatments or uses of drug products that have not been approved by the U.S. Food and Drug Administration. WebMD does not endorse any specific product, service or treatment.
Do not consider WebMD Blogs as medical advice. Never delay or disregard seeking professional medical advice from your doctor or other qualified healthcare provider because of something you have read on WebMD. You should always speak with your doctor before you start, stop, or change any prescribed part of your care plan or treatment. WebMD understands that reading individual, real-life experiences can be a helpful resource, but it is never a substitute for professional medical advice, diagnosis, or treatment from a qualified health care provider. If you think you may have a medical emergency, call your doctor or dial 911 immediately.