4 Reasons Why Exercise Is Crucial for Overcoming Opioid Addiction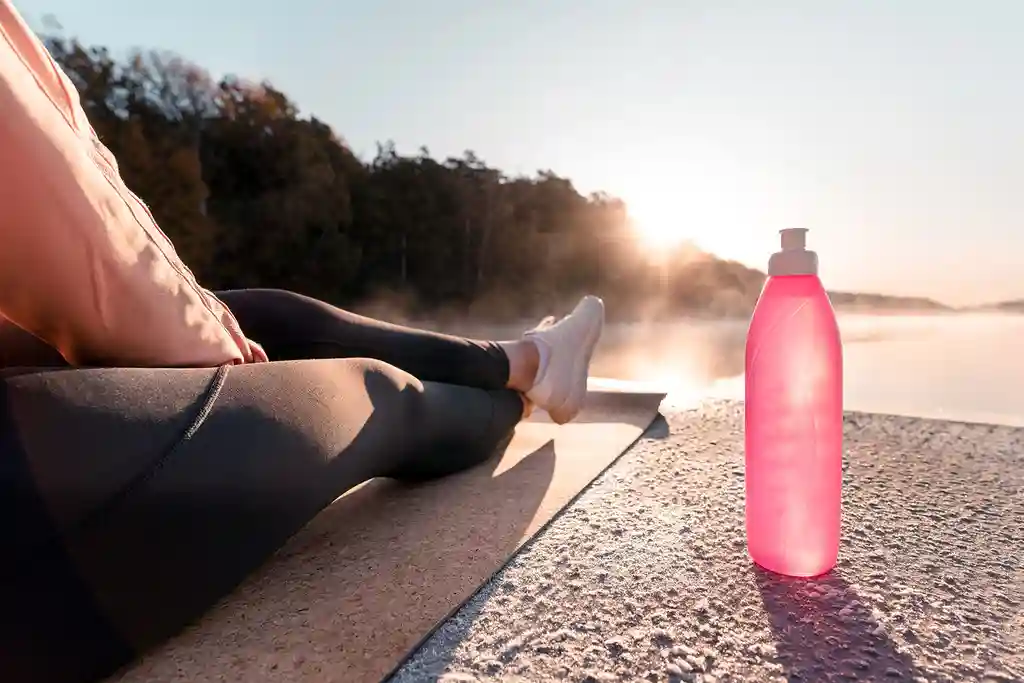 When I was tapering off opioids, exercise was the last thing on my mind. I was struggling more than I ever had in my life. Why would I want to add something else to my plate? 
I was a shell of a person. I didn't smile, didn't laugh, didn't show any emotion. I felt nothing inside, and while I knew that becoming free of my addiction was the most important thing for me, I struggled to find purpose just to get up in the morning. 
But recovering from opioid addiction isn't a quick thing. Even the initial part of just getting off the drugs completely, if you do it safely, can take months to achieve. 
It took me 4 months to taper down to where I was finally free. After 4 months of acute withdrawal, where I wanted nothing more than to just pop another pill to take the pain and apathy away. 
As you can imagine, distractions were necessary in that state of mind. And although I didn't want to do anything but sit and stare at the wall, exercise became something that got me through those 4 months. Here's why: 
1. Exercise gives you a much-needed distraction. 
When you're recovering from an addictive substance, no matter what it is, one of the worst things you can do is be left alone with your thoughts. 
Your mind will try to convince you that you need the substance, and even if you're committed to getting off it, many people eventually succumb. While your body is going through intense withdrawals, it's only natural to do anything to make them go away. 
You might think this doesn't apply to you and that your willpower is stronger than that. But when your body is fighting the fact that you're not giving it the medicine it's accustomed to, it'll make you more miserable than you ever thought was possible. 
When that happens, willpower goes out the window. 
2. Exercise gives you a natural high. 
We all know this. Exercise releases endorphins and endorphins make you happy. However, what you may not know is that exercising will release the same endorphins that taking opioids releases. 
While you're depriving your body of the medicine it thinks it needs to function normally, you'll need those extra shots of endorphins. And while exercising may make you feel good for only a short amount of time, that short amount of time will become something to cling to. 
When you know that you can't go back to the medicine, no matter how bad the withdrawals are, you'll start to cling to anything that can make you feel good, no matter how brief. 
3. Exercise can reduce withdrawal symptoms. 
Withdrawals are the No. 1 reason people stay addicted to substances. Their bodies become used to whatever they're taking, and when the substance is taken away, the person pays for it. 
Things like anxiety, depression, muscle aches, sweating, restlessness, insomnia, abdominal cramps, nausea, vomiting, diarrhea, feeling sick, tremors, and apathy. Withdrawals are horrible, no doubt about it. 
A study showing the impact of exercise on withdrawal symptoms was done, and the results showed that exercising regularly can significantly reduce them. 
And if you're committed to overcoming your addiction, then there's no question: Exercise is key. 
4. Exercising will give you the best chance of staying clean. 
The Gateway Foundation proves this in a recent article where it says, "the power of following a regular exercise routine to help maintain sobriety is often underestimated."
They go on to discuss why this is so, stating all the reasons exercise is so beneficial not only for getting off of substances but for remaining off of them as well. 
Even if you can only commit to 30 minutes a day, those 30 minutes can help you curb any cravings, maintain structure and routine, fill your time and thoughts, relieve stress, boost your mood, and more.
When you're trying to overcome opioid addiction, exercise will help you get there. 
Even if you never feel like exercising, (trust me, I had to force myself to do it) sticking with a 30- to 60-minute exercise routine will make a world of difference in your recovery. 
Photo Credit: luza studios via Getty Images
Tell us what you think of this post?
Important: The opinions expressed in WebMD Blogs are solely those of the User, who may or may not have medical or scientific training. These opinions do not represent the opinions of WebMD. Blogs are not reviewed by a WebMD physician or any member of the WebMD editorial staff for accuracy, balance, objectivity, or any other reason except for compliance with our Terms and Conditions. Some of these opinions may contain information about treatments or uses of drug products that have not been approved by the U.S. Food and Drug Administration. WebMD does not endorse any specific product, service or treatment.
Do not consider WebMD Blogs as medical advice. Never delay or disregard seeking professional medical advice from your doctor or other qualified healthcare provider because of something you have read on WebMD. You should always speak with your doctor before you start, stop, or change any prescribed part of your care plan or treatment. WebMD understands that reading individual, real-life experiences can be a helpful resource, but it is never a substitute for professional medical advice, diagnosis, or treatment from a qualified health care provider. If you think you may have a medical emergency, call your doctor or dial 911 immediately.