How My Culture Shaped My Ulcerative Colitis Journey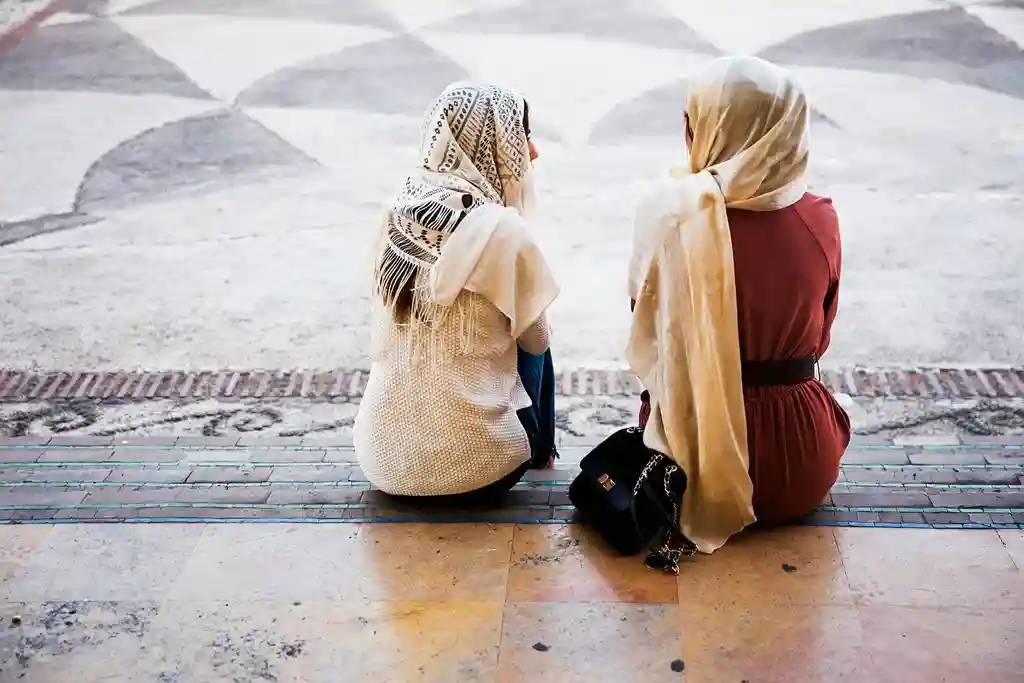 There's a saying in Arabic: "Health is like the crown on a royal's head." It emphasizes the power and value of health and how the loss of the former self can feel grievous. When a patient is given a diagnosis that can be lifelong and chronic, the primary focus is on recovery and feeling better. Everything else in life, and all the worries carried before, no longer seem too significant.
The recovery timeline holds many points of experiences, from understanding the disease, resuming normal activities, and trying to justify and explain prolonged periods of absence from social or work activities. No small white lie can hide the fluctuating weight and the gaunt, exhausted demeanor.
It was always easy for me to blame it on school, the many late nights studying for exams and keeping up with the regular grind of student life. Having an "invisible illness" allowed me to create and live with these pretenses. I made my own reality where I could still have some power in my life and be able to move forward. In hindsight, this was toxic positivity and not a healthy coping mechanism.
I really believed that if I was positive enough, it could change my outlook on the disease. And that I could be me again. No one really told me that it was OK to not be OK.
A big part of that was growing up in a Middle Eastern community. A boisterous, animated-filled community in which you can learn from a single conversation about delicious old family recipes. Where it's always easier to talk about politics and food than health. It's important to understand where that mentality originated and to consider the influence of social and religious roles.
I grew up in a large Iraqi community. And Iraqis have had unique experiences living under a dictatorship regime for over 20 years with ongoing wars and stretches of poverty. Faith was their source of preservation and survival. It was considered a luxury to see the doctor or receive medical attention. By the time someone who was ill made it to the doctor, it was usually too late. It was a combination of fear and denial. And as many of the aunties and uncles would say, "It was God's will."
It's also important to consider the role women have held in Middle Eastern culture and how it affects their outlook on health and preventative care. Up until 30 to 40 years ago, Arab women have held primarily traditional roles. While some may have had paying jobs from hobbies like sewing, it was unusual for a woman to have a full-time career. Her first and foremost duty was to her family. Her whole life would be dedicated to them, their happiness, and success. This selflessness usually came at the cost of her health. Every ache and every pain was overlooked to keep life moving. These women were the superheroes of their families. 
But being a superhero means you probably have had to pay a price to keep everyone you love safe. It means everyone came first, except you. That line of thinking and believing has transferred over to many of the Arab women who now live in the United States or any Western nation. They saw how all the women before them lived and lived without caring for themselves. I think this in turn affected their perception on health. Or maybe even guilt that they now have access to care that was not available to their own mothers.
Or perhaps the guilt that they are now thinking of themselves too. Would this be disappointing to their ancestors? Or would this reflect low faith? Arabs can be superstitious and sometimes correlate physical ailments to supernatural elements. Or they believe it is a cleansing of sins and the illness is an opportunity for the patient to redeem themselves. You would be told from the older aunties that prayer and strong faith can overpower any illness.
That would sting. I grew up as a practicing Muslim and never thought of myself as weak in faith. Nor did I ever think of illness as a punishment. It was just something that happened to me, and that I was meant to experience. My mother would say, "These are beliefs entangled from centuries, they can't be changed overnight." She was right. But I felt that someone had to change these beliefs. And the first step would be normalizing the conversations around chronic illness or any long-term illness.
I started to notice how many young women were scared to admit or didn't want to share their stories of chronic illness. They were afraid of the label of being "ill" and being ostracized by the community. A woman's vitality in Middle Eastern culture comes from carrying the primary role as a caregiver, wife, and mother. Even the common cold or flu would never be acknowledged. She would be expected to carry the family regardless.
Since being diagnosed with ulcerative colitis, I never thought I'd hear so much about how being ill can be so stigmatizing. It's interesting. My life has changed. Yet I don't think I've become less. If anything, I have grown to love my body more for its strength and perseverance. I cherish my faith and strive to teach and inform. Sharing my story isn't going to solve anything overnight. But I hope that it'll encourage other young women to share their own medical struggles, despite how it may impact their "eligibility" in society. Whether for career or marriage prospects.
Having a chronic illness is difficult enough. And trying to accommodate societal and cultural expectations should not be within the scope of recovery. I'm lucky to have had an amazing support system that was with me in all of my highs and lows. And I hope to create a space for other women to feel safe talking about things that society has usually dismissed. Vulnerability is not a weakness. What life gives us may not have been what was on our list, but I try to live it the best I can, with all the joys and tears.
Photo Credit: M_a_y_a / E+ via Getty Images
Tell us what you think of this post?
Important: The opinions expressed in WebMD Blogs are solely those of the User, who may or may not have medical or scientific training. These opinions do not represent the opinions of WebMD. Blogs are not reviewed by a WebMD physician or any member of the WebMD editorial staff for accuracy, balance, objectivity, or any other reason except for compliance with our Terms and Conditions. Some of these opinions may contain information about treatments or uses of drug products that have not been approved by the U.S. Food and Drug Administration. WebMD does not endorse any specific product, service or treatment.
Do not consider WebMD Blogs as medical advice. Never delay or disregard seeking professional medical advice from your doctor or other qualified healthcare provider because of something you have read on WebMD. You should always speak with your doctor before you start, stop, or change any prescribed part of your care plan or treatment. WebMD understands that reading individual, real-life experiences can be a helpful resource, but it is never a substitute for professional medical advice, diagnosis, or treatment from a qualified health care provider. If you think you may have a medical emergency, call your doctor or dial 911 immediately.